Triple E Developments and Access Credit Union Begin Mortgage Financing Pilot Test Program
Feb 19, 2021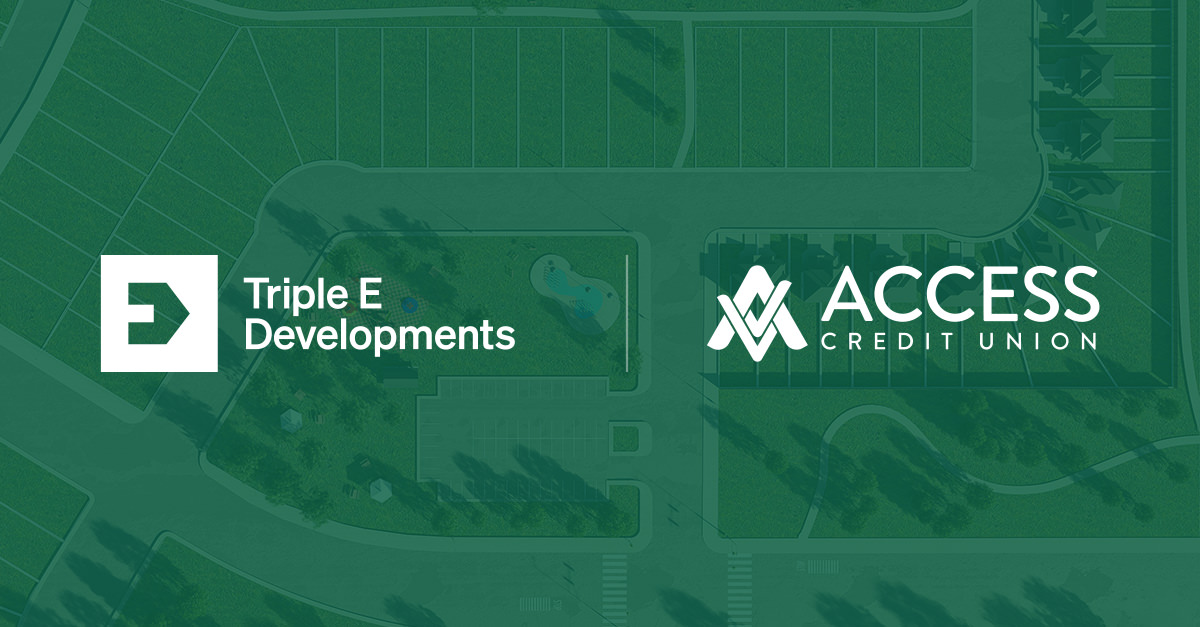 Access Credit Union Limited has entered into a pilot test program to provide mortgage financing for owner-occupied residential properties in the Triple E Developments Ltd subdivision known as North Point Trails. This program eliminates the requirement of CMHC or Genworth Insurance for purchasers that have a 5–20% down payment, resulting in a savings of between $5,000 and $13,000. The financing program applies only to the properties being sold solely by Triple E Developments Ltd for the North Point Trails subdivision in Winkler Manitoba.
Qualification criteria for financing includes, but is not limited to:
Mortgage financing approvals are subject to Access Credit Union Limited standard credit granting guidelines for owner occupied residences and are to include a current residential appraisal.
Interest rate will be the Access Credit Union posted bulletin Residential Mortgage Rate at the time of application plus .25% (will apply to all terms/minimum of a 3 year fixed rate term required).
Maximum amortization is 25 years.
Purchasers will require a minimum of 5% down payment (confirmed and from a non-borrowed source).
An additional 1.5% of the purchase price will be required by the purchasers to cover closing costs (insurance, appraisal, legal fees).
Approvals will be subject to confirmation of meeting the standard Gross Debt Service Ratio (32% GDSR) and Total Debt Service Ratio (42% TDSR).
Approval will be subject to qualifying for the mortgage at the Bank of Canada qualifying rate (currently at 4.79%).
Contact Terry Peters or Brent Schaak at Access Credit Union for more information.
The program terms and conditions are subject to change without notice.